RummyCircle requires uninterrupted Internet access in order to play online with other players.
For a smooth experience, make sure that your device is connected to a reliable network and that your device's signal is strong. We recommend playing over wifi, or at least a solid 3G/4G connection.
If you are not able to pick/discard a card or make a move despite being connected, we recommend that you use the 'refresh table' option under the settings menu on the game table.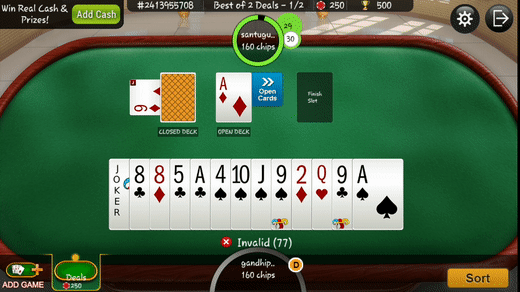 Also, for the best gaming experience, we suggest our players play on the latest version of the application. You can update your application by tapping the menu button > upgrade the application.